Visit my website @ http://shirleylye12.wix.com/princessmic
Remember my last search for Sembawang White Bee hoon and end up at another restaurant as the waiting queue is too long for us ->
Read here
This time, husiban and i managed to make it! YES! We had our famous sembawang white bee hoon at the authentic restaurant! Actually we did TABAO back before and we know that it is very good. But having there, the bee hoon is even better! We love it!
Seafood white bee hoon (M) $8.00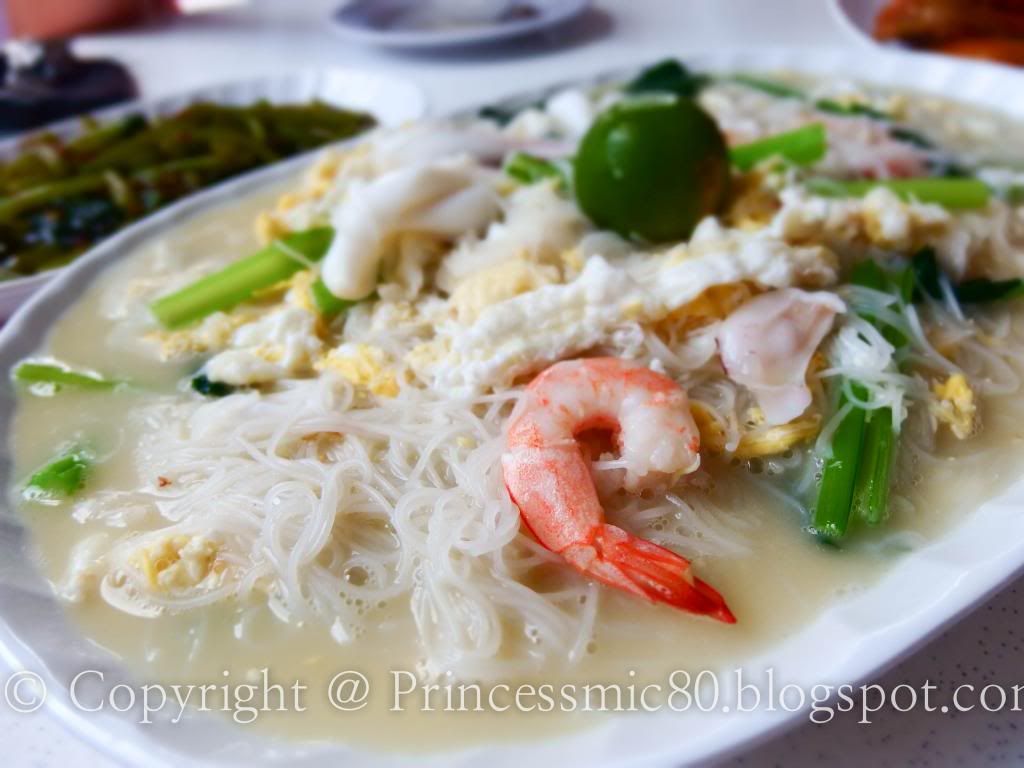 the zap (soup) is just nice and it is not too watery as my previous experience with the other restaurant. The bee hoon is soft , shimmer in the goodness of the soup. *drool*. i keep drooling when i m typing this post haha. the ingredients are really fresh and the sotong is not overcooked (else it taste like rubber)!
We also ordered other side dishes to share.
indonesian fried chicken (S) $6.00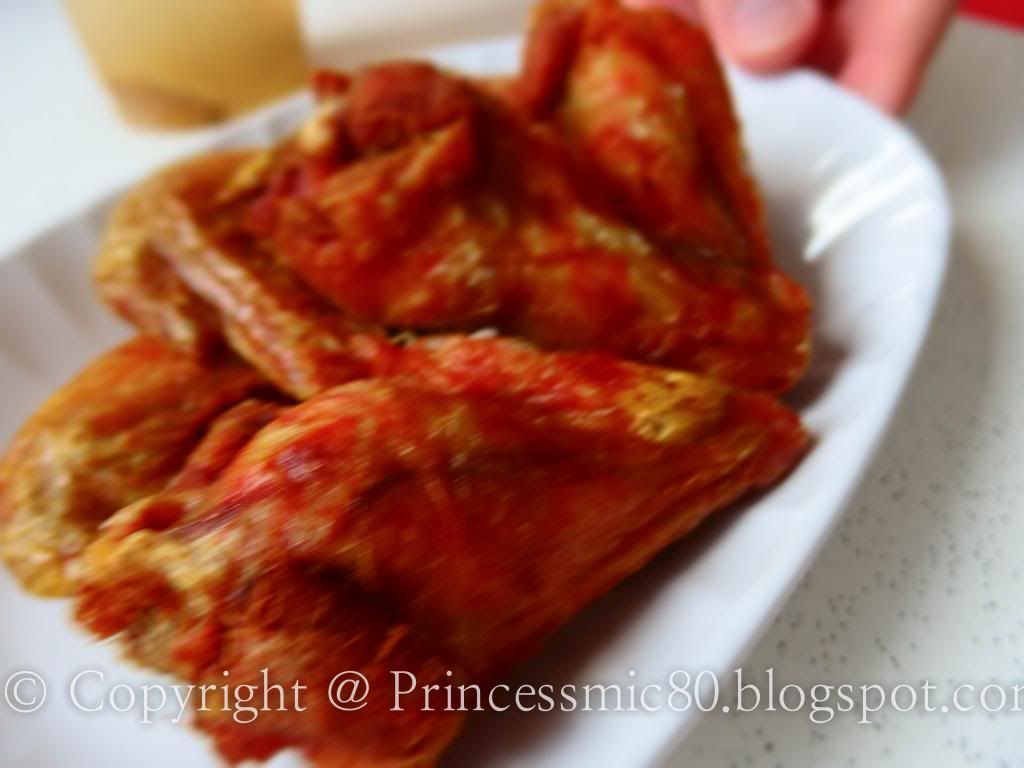 looks spicy (sorry for the blur pic. i think this is the first time i post blur picture on my blog..sorry.)? No la. Looks really deceiving lo lol. it is not spicy and it is very crispy! i am quite worried how the chicken will taste like very dry or the meat will be very tough but the chicken meat is very juicy and tender! love this dish but too much of it will have sore throat -_-"
Sweet Tapioca Leaves (S) $7.00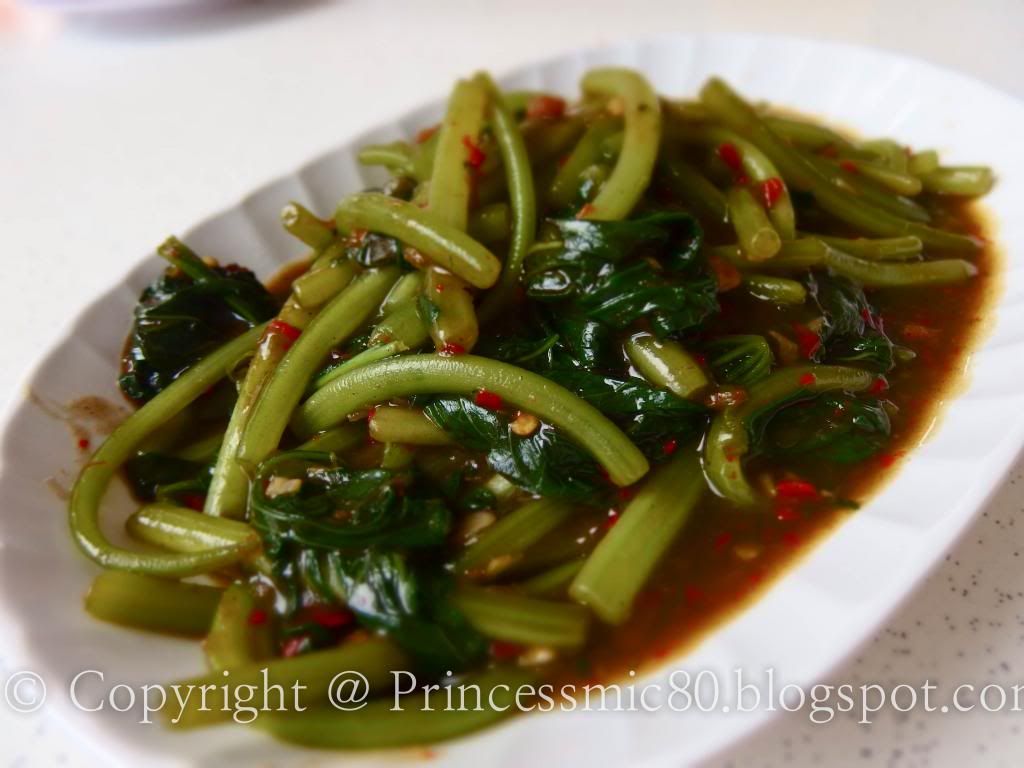 simple cooked dish with balachan. i opt for it to be less spicy. hehe
Food : *** 1/2
Customer service : ***
Price : **
Overall, will i come again? Yes!
Sembawang White Bee hoon (You Huak Restaurant)
22 Jalan Tampang S(758966)
Tel : 9843 4699