Visit my website @ http://shirleylye12.wix.com/princessmic
Tired eyes? or suffering from restless looking + super panda eyes? I m sure many of you share the same problem as me. If you face the computer for more than 8 hrs a day everyday, i guess it is time to pamper your eyes now! today i am please to recommend you a super eye mask that i tried and i love it very much!
Megrhythm Steam Eye Mask! hmm. you may be wondering what so special about this eye mask? Basically this eye mask looks normal from the outside but once you put on, it will emit a warm heart ard your eye that helps to smoothe your eyes. So once you take it off, you will feel more refresh !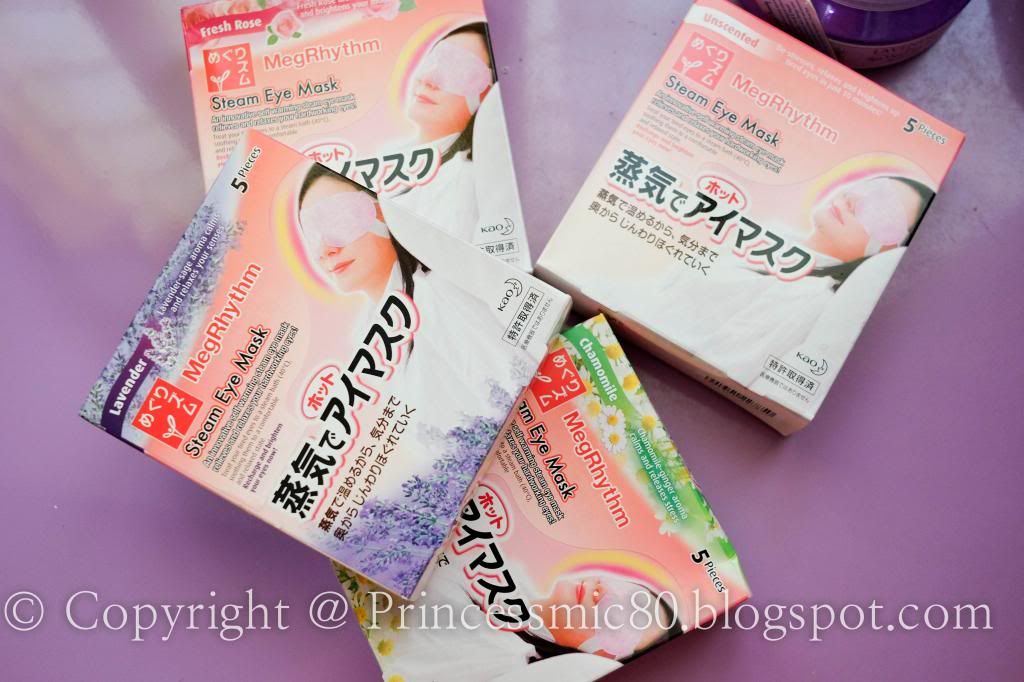 It comes in 4 different type
-unscented
- lavender-sage aroma ( i love this most cos it aids in my sleep)
- chamomile-ginger aroma
- fresh rose aroma ( this is my second fav!)
i love the feeling of refresh after removing the mask and the smell of the lavender..it really relieves the stress and tiredness of my eyes after a hard day of work. I usually put it before i sleep
Recommendation to use
- When you sleep
- On the plane ( and i m going to bring them for my Melbourne Trip next week)
- tired eyes after facing computer for long hours
For more information, please go to
http://web.kao.com/sg/megrhythm
Where to buy
Sold exclusively at Guardian and Watsons stores for $6.50 per box.
To redeem your free samples ->
https://www.samplestore.com/product/details/2869/0/name-megrhythm-steam-eye-mask