Visit my website @ http://shirleylye12.wix.com/princessmic
Majolica Majorca is well-known for their dolly eyes mascaras. I had my first Majolica Majorca mascara many years ago and i love it to bits. Have been using their mascara since then. This time round, let me introduce you to their Majolica Majorca Lash King and their Perfect Automatic liner
Majolica Majorca Lash King ($25.90)
4 Good things to rave about !
Improved formulation featuring both superb lash adhesion and clump-free, smooth finishing touch-
Formulated with Creamy Wax Contains ,an increased amount of volume-increasing powder
Enhanced volumizing effect - With just a single brush
Enhanced lengthening effect - 5mm super-long fibers and stretchy fluid base for alluring long lashes
Enhanced curling effect - Formulated with quick-dry oil for lashes that remained curled for hour
How to use
Starting from the roots, apply while lifting upwards, in a zigzag motion.
For lower lashes, keep brush upright and apply while moving tip of brush sideways. This is Lash King's basic application method.
Seeing is the evidence of how good the mascara is...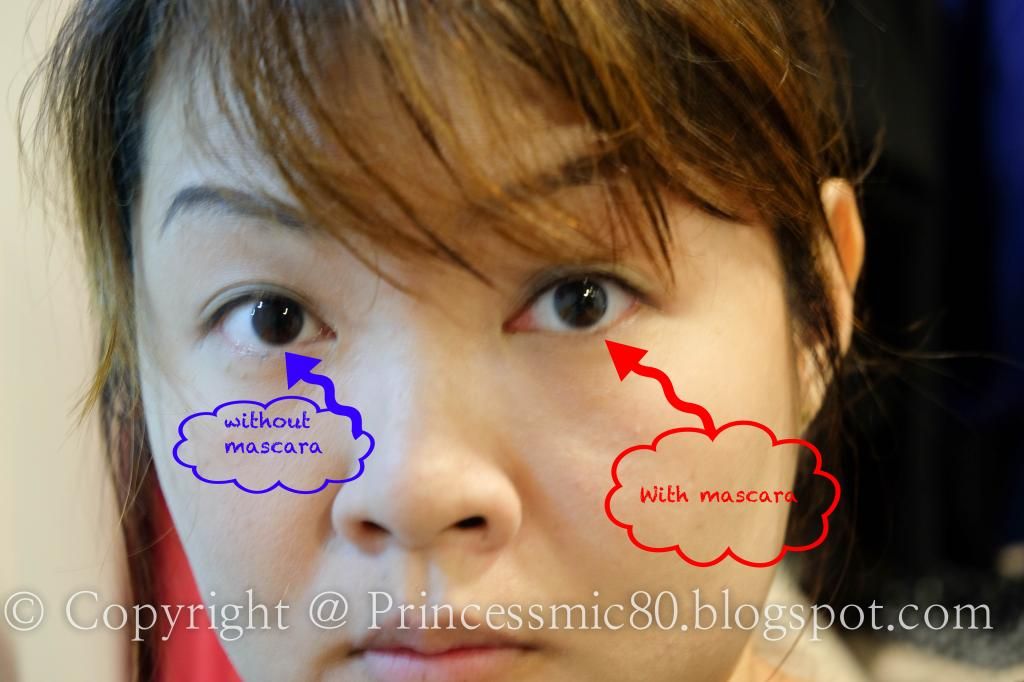 My review : the mascara evenly span out my lashes individually coated. it is not crump my eye lashes together nor it makes my eye lashes crumpy. It is water proof and lasted for the whole day so i do not become panda at any one of the day. The mascara will require eye makeup remover to remove as it is super water proof. overall i love lash king and i have been using it everyday!
Perfect Automatic Liner #36 ($22.90)
The water-based dial-type eye liner allows you to easily draw fine, delicate lines or thick, bold lines with its felt pen bristles. Entice with a shimmering pearl color
on your eye line!
How to use:
Before using the eyeliner for the first time
1. Pull out the pink stopper mounted between the cap and the eyeliner.
2. Press the cap firmly towards the eyeliner completely until there is no gap.
3. Shake well with the cap on. Remove the cap, gently flatten the edge of the felt-type eyeliner.
4. Turn the dial about 10 times (10 clicks) before using it.
Before every subsequent use
○ Shake well with the cap on, remove the cap, and turn the dial about 1 or 2 times before using it.
* In the event of excessive fluid delivery, use tissue paper or similar paper to reduce the amount of fluid
My Review : I am a very old fashion gal lolx. i always go for black eyeliner as i believe that it will look my eyes bigger and brighter. but after i got my hands on this eyeliner, my perception has change totally. Pink eye liner not only can help to create a brighter eye effect, it can also create the dewy look that you see in the Japanese magazine lor. except sadly, i think i have outgrown this look..sob sob.. i love this eyeliner and i m sure that it will make me look outstanding during functions..but not for my day to day working look.
Both Items are available exclusively in Watsons stores from 26th June '14 onwards
Thank you theSamplestore for recommending this product to me!