Visit my website @ http://shirleylye12.wix.com/princessmic
Finally we had some couple time together and spend a night dinner at Wan Hao Restaurant. Thanks to Starhub Rewards System, i redeem a 1 for 1 dining set voucher at Wan Hao Restaurant. This is my first time dining at this restaurant too. Somehow i love this kind of dining vouchers, i don't need to spend a bomb and i get to enjoy food at new restaurants .. haha
Ok. As compared to other restaurants that we been to, Wah Hao Restaurant setup is more like a fine dining to me. The set dinner that offers is $68 ++ per pax with comes with the following dishes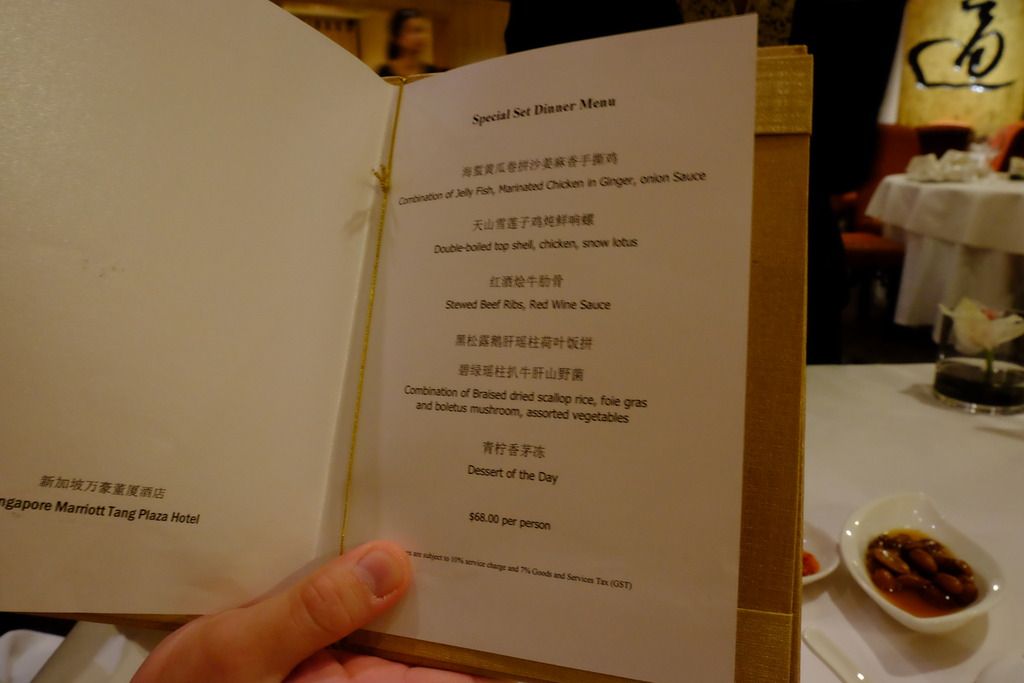 Combination of Jelly fish, Marinated chicken in Ginger,onion sauce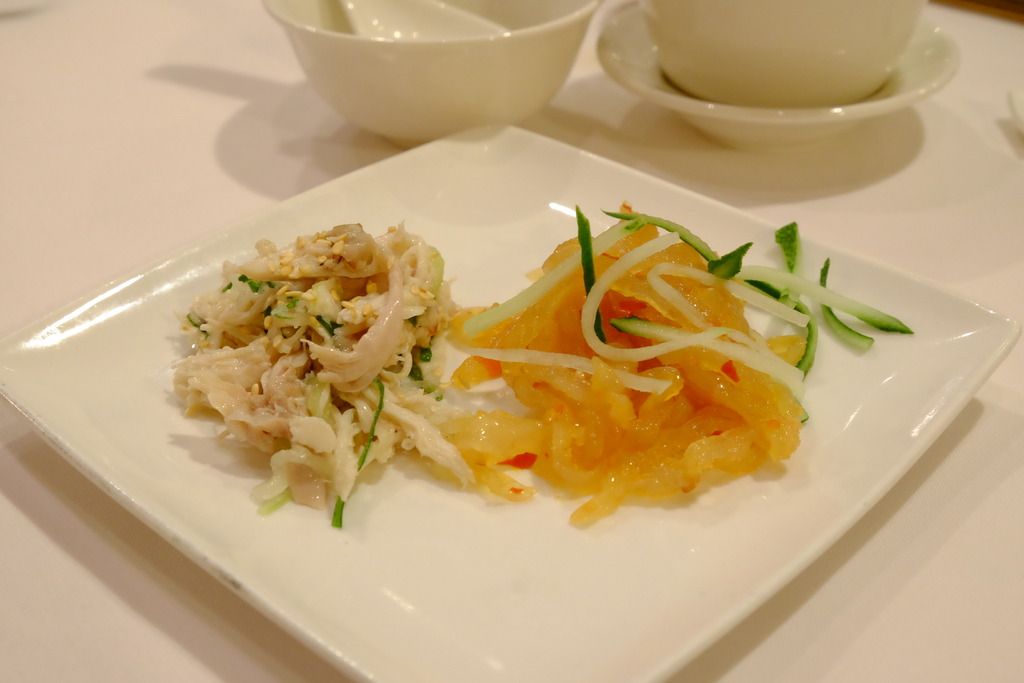 This dish is quite similar to the normal jelly fish dish you have in banquets. However, the chicken in ginger and onion sauce worth to be mentioned. The cucumber adds on to a crunchy taste for the chicken. Overall : 3 / 5 *
Double boil top shell, chicken and snow lotus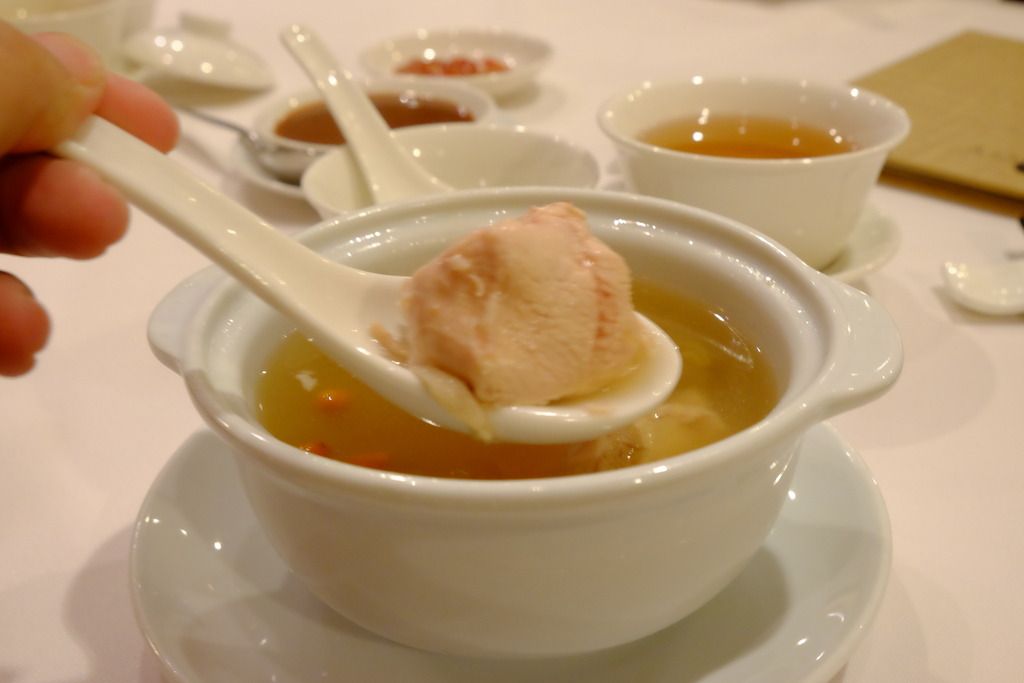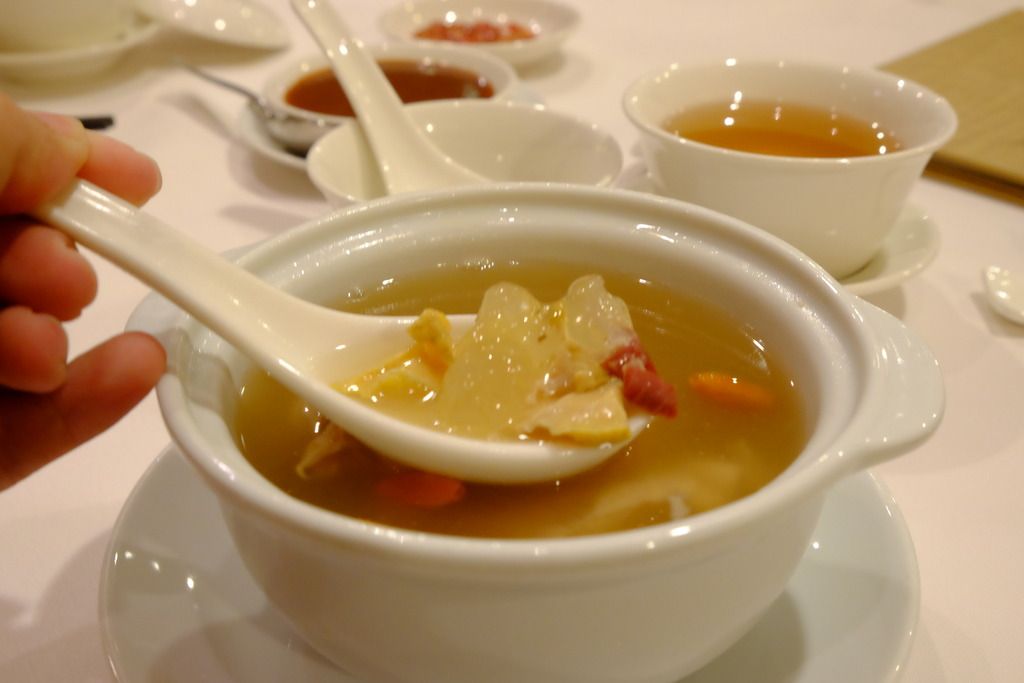 The soup is very well boiled and my first time tasting snow lotus. It taste bit funny to me, jelly like but again, not taste like jelly haha. The top shell adds on to the freshness of the soup and it doesn't taste fishy at all. 3.5 / 5 *
Stew beef ribs in red wine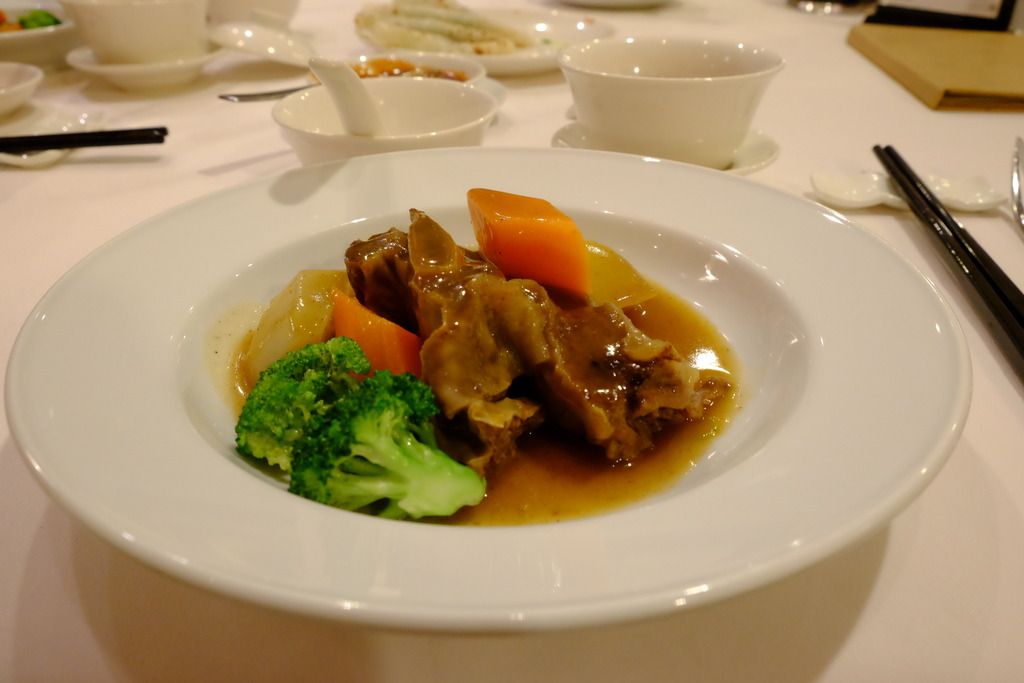 The beef is very well cooked, soft and tender. However i did not taste any red wine except in the broccoli. 4 / 5 *
Combination of braised dried scallop rice, foie gras, and mushrooms and assorted vegetables
I love rice wrap in lotus leave. it gives this fragrant smell and taste to the rice. Other than not able to taste any foie gras in the rice, this dish gives a overall of 4 / 5 * to me
Desert of the day - Sobert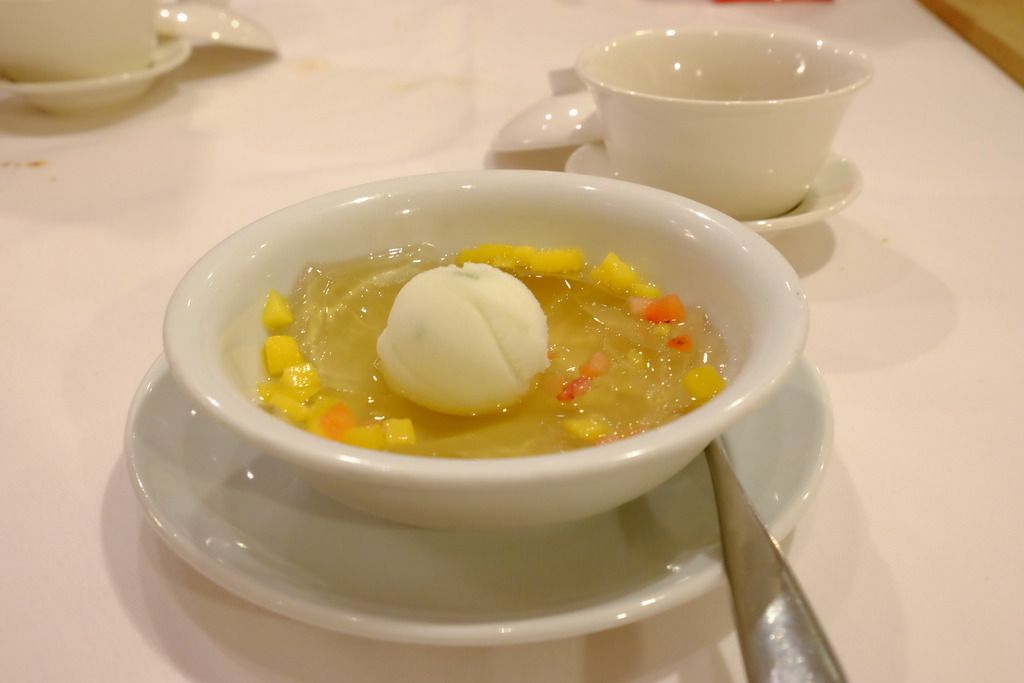 The sobert is of lime and gives a refreshing taste after the meal. 4/5*
Other than the set meal, we also ordered their pekin duck ( 1/2 @ 48 bucks). The pekin duck is really good. I love the sauce that comes with it. the skin is very thinly slice and very crispy. We use the remaining duck to cook into salted & pepper duck which is equally good! 4 / 5 *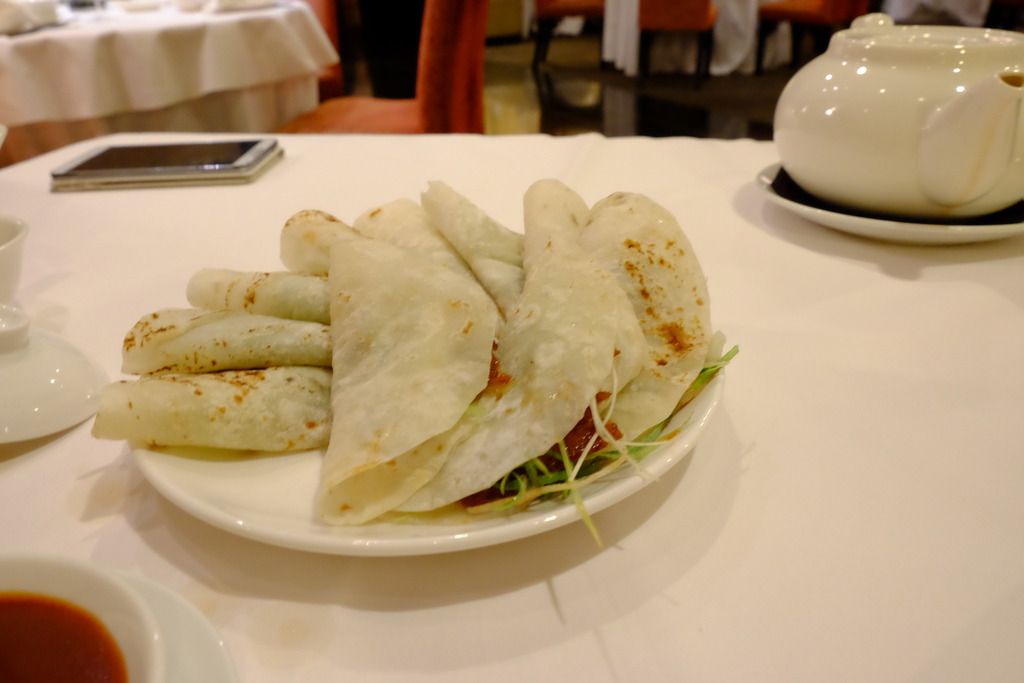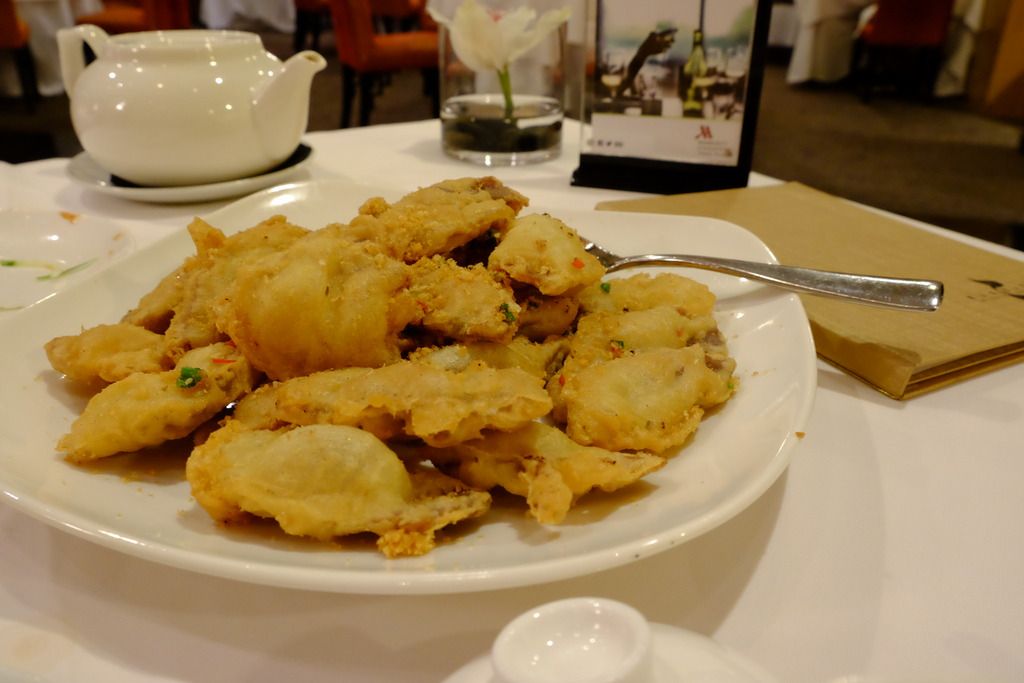 Overall the food at Wan hao is good. The effort that has been put in by the chef for each dish filled with sincerity. Like other restaurants that i have been to so far, Wan Hao may not be the best but definitely one of those worth visiting.
Wan Hao
Singapore Marriott Tang Plaza Hotel
320 Orchard Road
Singapore 238865
Tel: +65 6381 4605
Open: 11AM-3PM (lunch); 6PM - 10PM (dinner), daily.